Agenda of the 5th Edition of the Modern Distribution Congress
15th June 2023, Sofitel Warsaw Victoria
8:30-9:00 Registration of Guests
9:00-9:15 Ceremonial opening of the conference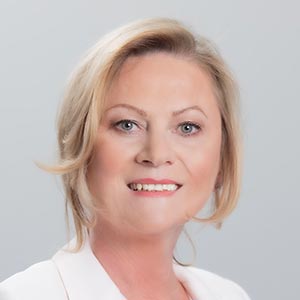 Renata Juszkiewicz
President of the Board of Polish Organization of Commerce and Distribution, Vice President of EuroCommerce,
Chairman of the Modern Distribution Congress Advisory Board
9:15-9:25 Address of the Government's Representative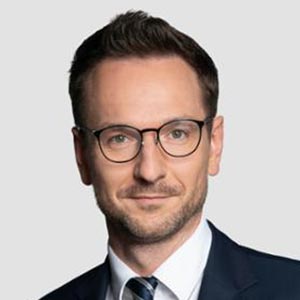 Waldemar Buda
Minister of Development and Technology
9:25-9:30 Address of the Government's Representative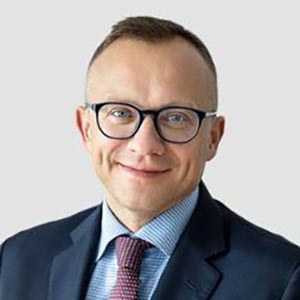 Artur Soboń
Minister of State, Ministry of Finance
9:30-9:50 EU Retail and wholesale 2030: challenges & opportunities
Keynote Speech: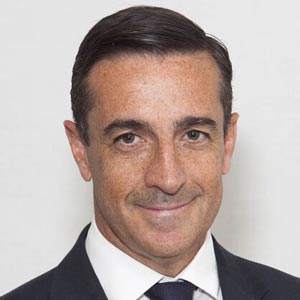 Juan Manuel Morales
President, EuroCommerce
9:50-10:10 Polish economic outlook. Trends and scenarios
Speech: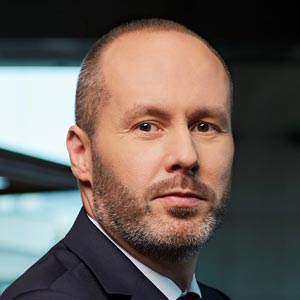 Prof. dr hab. Konrad Raczkowski
Director of the Center for World Economy, UKSW
TRADE IN THE NEW ECONOMIC REALITY
- ANALYSES, FORECASTS, CHALLENGES
10:10 – 10:25 A trial by fire for trade
Presentation: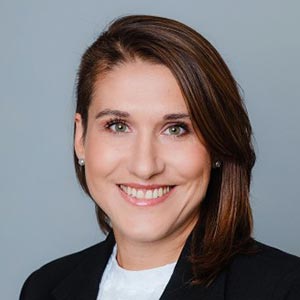 Małgorzata Cichecka
Advanced Analytics Director, NielsenIQ,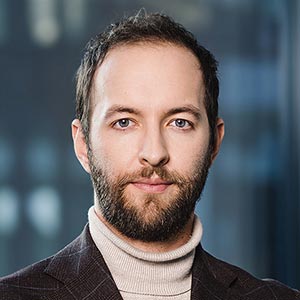 Konrad Wacławik
Head of Retailer Services, NielsenIQ
10:25 - 11:25 Strategic challenges for trade in 2023
Debate:
Energy, resource, and food security  - supply chain continuity;
lowering energy consumption, "green" solutions, shortages of resources on global and local markets, and their influence on product assortment, product prices, and purchasing behaviors
Is Poland under threat of food shortage? Self-sufficiency indicators in the crucial segments of crop and animal production. Food reserve management – potential threats. Supply chains in the context of the geopolitical situation. The influence of the energy crisis on food security
Inflation and its consequences - cost increase in the supply chain, e.g., costs of energy, supplying stores with goods, logistics, maintenance of stores, work; pressure concerning margins and prices, stabilizing role of trade in shaping price policy
Monetary and fiscal policy of the government regarding fighting inflation (e.g., the increases in interest rates, anti-inflation shields) and its implications
Consumer - a decrease in household incomes and its influence on the spending dynamics, price - as the primary choice criterion of a product, maintaining price competitiveness and customer loyalty
Labor market - staff shortages, retention of employees, the influence of inflation on remuneration policy
Sustainable development - regulations issued by EU and PL; PPWR, circular economy directives, EPR, SUP directive, ROP, deposit return scheme, pro-environmental solutions, and solutions for climate
New technologies  - as an answer to customer expectations, ecological challenges, and the marketplace
Legislative environment - review of the most important legal acts. Business predictability in legislation processes
Speakers: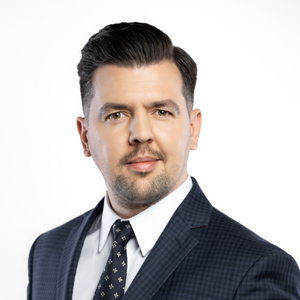 Adrian Jabłoński
Member of the Management Board, Director of Corporate Affairs and Communication, JTI Polska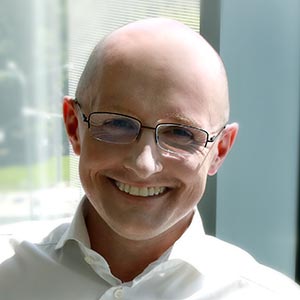 Adam Manikowski
Vice President of the Management Board of the Żabka Group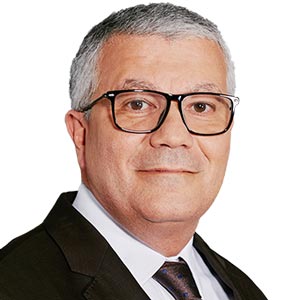 Tareck Ouaibi
General Manager, Carrefour Polska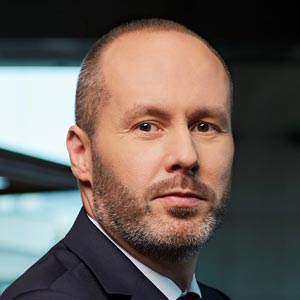 Prof. dr hab. Konrad Raczkowski
Director of the Center for World Economy, UKSW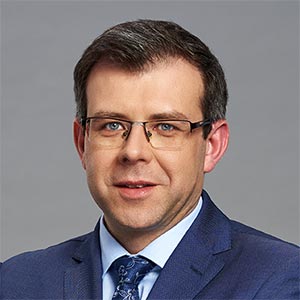 Artur Sarosiek
CEO, Energy Solution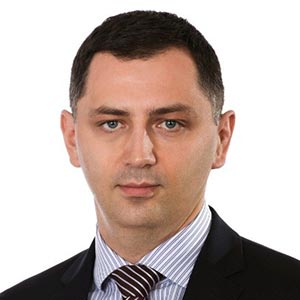 Paweł Stolecki
Chief Operating Officer, Jeronimo Martins Polska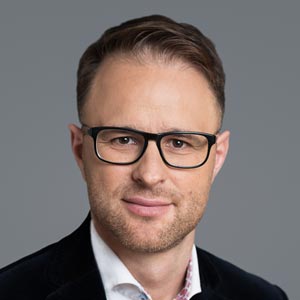 Włodzimierz Wlaźlak
CEO, Lidl Polska
Moderator: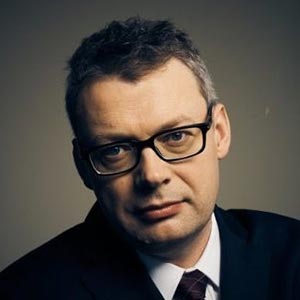 Marcin Piasecki
Managing Editor, Publicist, Rzeczpospolita
11:25 – 11:50 Coffee Break
11:50 - 12:40 CUSTOMER RULES!
Debate:
How have the economic climate and the geopolitical changes changed the purchasing habits of Poles?
The significant inflow of customers from Ukraine. Opportunities and changes for the banking sector regarding these issues.
To what extent does the economic and digital transformation cause significant changes in customer behavior and purchasing habits?
What are the customers driven by? Customers' increased price sensitivity
Evolution in purchasing process Social and educational awareness of consumers
Shopping according to beliefs and world view. To what extent are customers driven by Internet trends?
How does product awareness shape consumers' purchase choices? What are the criteria guiding customers? Customer expectations and pressure on shortening the supply time
Silver tsunami. How to reach persons over 60 years of age who are more and more active in e-commerce?
Sellers' new responsibilities. The Omnibus Directive in practice. The influence of the Omnibus Directive on the price architecture. Its effect on Internet trade and traditional trade. Guidelines and consequences of non-compliance with the Directive. How will the price strategy and customer communication change?
Speakers:
Karol Czech
Shopper Activation & Category Development Director, FoodWell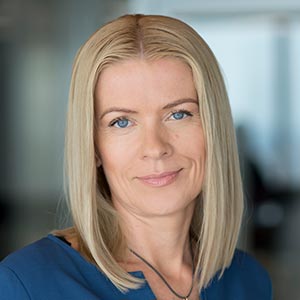 Kamila Kaliszyk
Director of market development, Polish branch of Mastercard Europe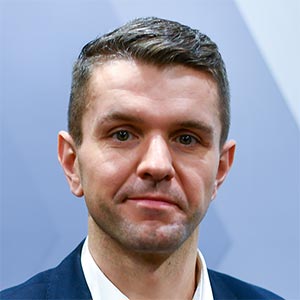 Krzysztof Lehmann
Deputy Director of Delegation in Bydgoszcz, Office of Competition and Consumer Protection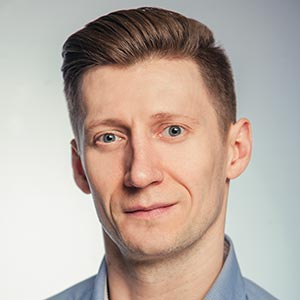 Marcin Łojewski
Member of the Management Board, Kaufland Polska
Jean-Philippe Magre
Head of E. Leclerc Polska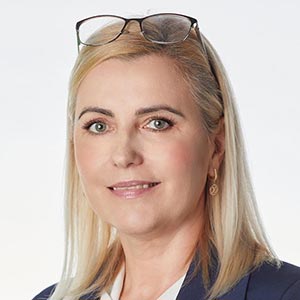 Małgorzata Piekarska
Director of Brand, Concepts, Data, Digital & IT, Auchan
Moderator: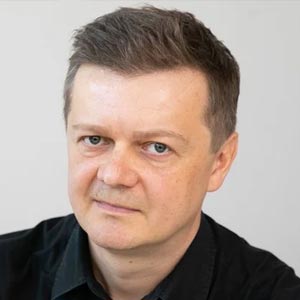 Piotr Mazurkiewicz
Journalist, Rzeczpospolita
12:40 – 13:00 Resilient customer
Presentation: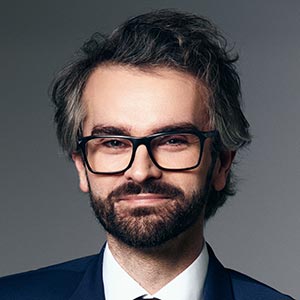 Marek Kolano
Head of Data Driven Solutions at the Polish branch of Mastercard Europe
TRENDS AND TECHNOLOGIES FACILITATING TRADE
13:45 – 14:00 How do you maintain a market advantage through effective demand, promotions and inventory management?
Presentation: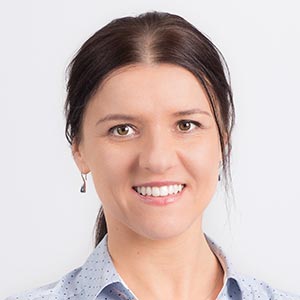 Kinga Wyganowska
Senior Account Executive, RELEX Solutions
14:00 – 14:15 How to adapt brand strategies to the behavior, needs and values of young Polish women and men?
Presentation: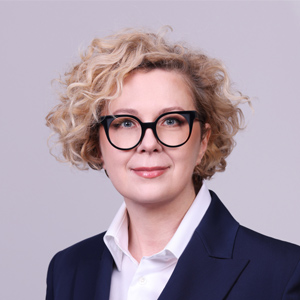 Izabela Franke
Head of Advisory, Future Mind
14:15 – 14:30 Benefits of automating customer service processes
Presentation:
Marcin Kluczyk
Business Automation Leader, TUATARA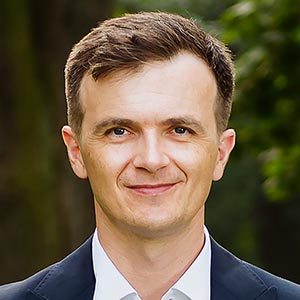 dr inż. Tomasz Rzeźniczak
CEO, 4Semantics
14:30 – 14:45 AI Debunked, an overview on potential and opportunities of generative AI for retail
Presentation: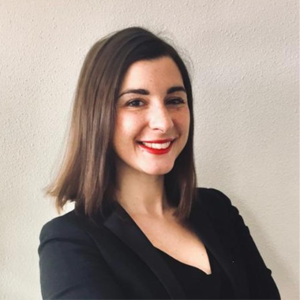 Federica Gaboardi
Generative AI Lead, Accenture Innovation Center
14:45 – 15:30 Shaping the traditional and Internet trade market. Technological fight for a customer
Debate:
The need for retail development - the increasing role of e-commerce and omnichannel solutions
Increased activities connected with the transformation of retail sites - dedicated shopping apps, virtual window shopping in retail locations, as well as the use of  AR
Omnichannel access to customers - how to meet their demands?
How to build customer experience at every stage of the shopping path?


Offering advanced opportunities facilitating the sales process
Introduction of varied forms of financing shopping and creating new standards of payment
The use of data is critical to choosing an appropriate strategy. Personalization
and segmentation of customers

E-commerce with no obstacles. How to maintain synergy between stationary trade and e-commerce? How to combine and develop them? From E-commerce to M-commerce
Re-commerce. The potential and demand for secondhand products
Solutions supporting protection against fraud on the Internet
Embedded finance as a technology helpful in the E-commerce industry. Where is the potential?
Speakers: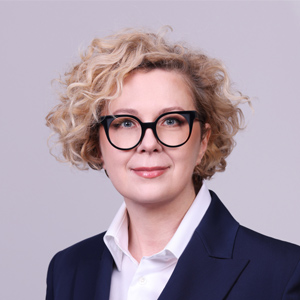 Izabela Franke
Head of Advisory, Future Mind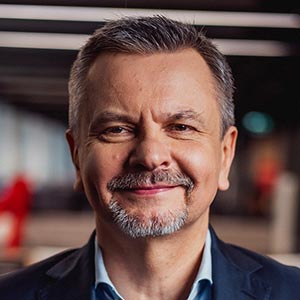 Andrzej Jackiewicz
CEO, MediaMarktSaturn Polska / MediaMarkt Polska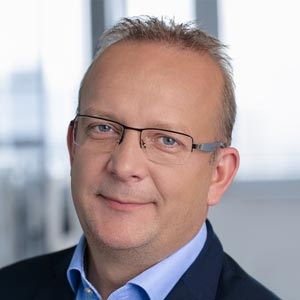 Krzysztof Kośmider
Managing Director, Accenture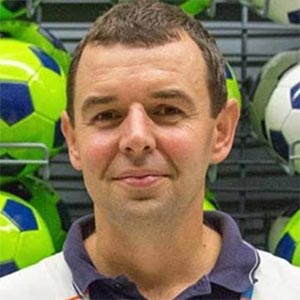 Nils Swolkień
Chairman of the Board | CEO, Decathlon Polska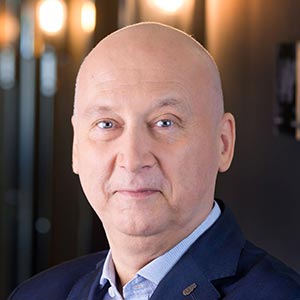 Zbigniew Wiśniewski
Vice President of the Management Board, Fundacja Polska Bezgotówkowa
Moderator: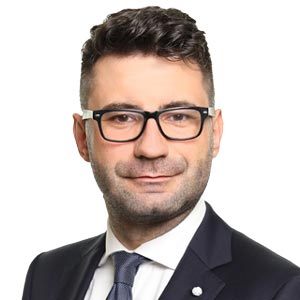 Karol Tokarczyk
Digital economy analyst, Polityka Insight
PATH TO THE SUSTAINABLE DEVELOPMENT
15:30 – 15:40 Recycling pays off. Latest survey conducted in EU countries shows the impact of deposit systems on the shopping behavior
Presentation: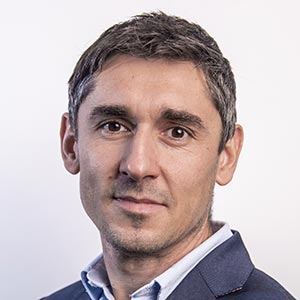 Konrad Robak
Country & Business Development Manager, Tomra Collection Poland
15:40 – 16:45 Sustainable development and social responsibility. Will it be enough?
Debate:
How does corporate responsibility for the environment look like? Where to search for ways of limiting one's impact on the environment? How to act?
Fashion for eco or a conscious choice? To what extent are consumers capable of conscious shopping?
Food quality - reformulation, passports, new categories, management of food carbon footprint
Awareness and demand for climatically-neutral products
Are bio products always bio? The phenomenon of greenwashing and legal sanctions relating to it.
How is the Internet trade heading for limiting plastic packages? Can we supersede them with environment-friendly solutions?
Less harmful parcel delivery processes - a possibility of limiting the carbon footprint
management of the product composition in terms of the carbon footprint
Looking for savings. Do the increasing costs of energy make sellers invest in green energy? Challenges for production facilities and enterprises in the face of growing energy prices. Do renewable energy sources become a necessity?
Sustainable development in regulations and statutes - the requirements of the CSRD and its influence on the trade industry
Management rules of packages and packaging waste. Responsibility and deposit return scheme
Circular Economy - the power of recycling in the closed circuit economy

The necessity of taking action in the areas of education, legal regulations, and fiscal policies
Speakers:
Marina Dubakina
President and Chief Sustainability Officer/ CEO & CSO, IKEA Retail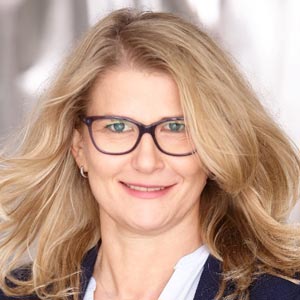 Agnieszka Koc
Environmental Director, Biedronka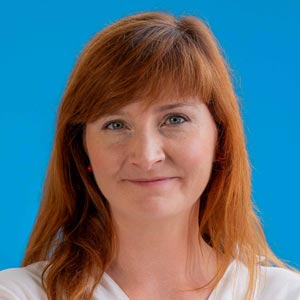 Anna Sapota
Vice President Public Affairs Eastern Europe North, TOMRA Systems ASA
Michał Siwek
Director of the International Food & Agri Hub Department, Bank BNP Paribas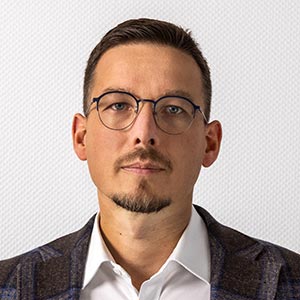 Jan Słowik
Board Member for Sales, Lidl Polska
Paweł Świętochowski
Director of Responsible Business, Castorama Polska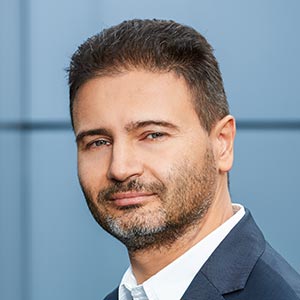 Jakub Tyczkowski
CEO, Rekopol
Moderator: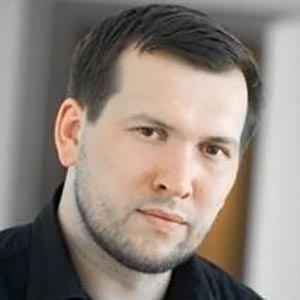 Łukasz Stępniak
Editor-in-Chief, Wiadomości Handlowe
16:45 – 17:05 Trade is a Woman!
Debate 2+1:
Factors playing a role in the gender pay gap
The principle of equal pay in terms of current legislation
Good practices of retail chains in the area of equal pay
Implementation of policies to support women in equal pay - what to pay attention to. Benefits for companies
Speakers: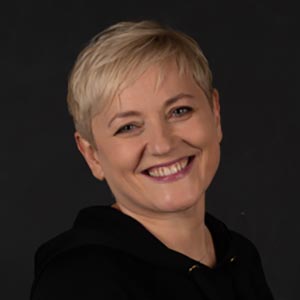 Katarzyna Łosińska-Burdzy
Director of Recruitment and Personal Marketing Department, Kaufland Polska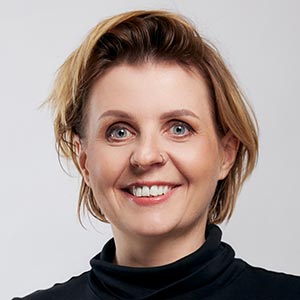 Katarzyna Zabratańska
Diversity and inclusive culture manager, Żabka Polska
Moderator: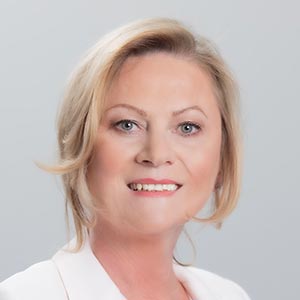 Renata Juszkiewicz
President of the Board of Polish Organization of Commerce and Distribution, Vice President of EuroCommerce,
Chairman of the Modern Distribution Congress Advisory Board
*The organizer reserves the right to make amendments to the agenda.